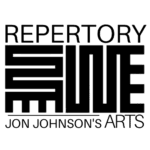 Jon Johnson Repertory Arts
About the Company
In 1979, JJRARTS evolved out of the Comprehensive Employment Training Act (CETA), an after-school summer program at the Historic Nick Stewart Ebony Showcase Theatre in South Central Los Angeles. Its there Jon meets 5 young uniquely gifted teenagers, who had no professional dance training. Together with Jon's vigorous discipline and their growing dedication to their craft it was obvious their hard work would payoff.
The (CETA) program ended, but the performance fire was lit! The dance community interest along with Jon's innovative Choreography, encouraged the dancers continued  honing of their craft. In 1984 (JJRARTS) was booked on the first international tour to Greece, Tokyo, and Bulgaria.
42 years later we are still serving the Black community of South Los Angeles. (JJRARTS) has evolved from a touring Dance Co. into a multidisciplinary Arts Organization serving artists needs and delivering programming and resources for youth and adults.