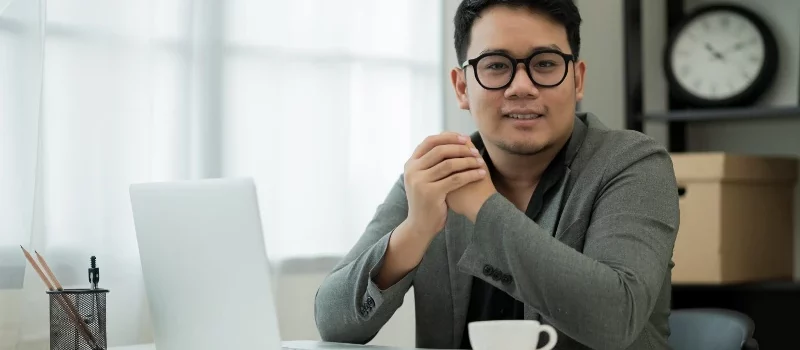 Do you know that Google is the number one search engine in the world that processes more than 40,000 searches per second and more than 3.5 billion searches per day? Therefore, every Business wants to ensure its online presence increases its sales. Every company wants to appear in the top SERP results, which is possible through search engine optimization. A good SEO strategy helps grow you online and make the business profitable.
We know that Search Engines got strict over time regarding their algorithms and to ensure a good user experience. Search Engine Optimization is not as easy as it was a few years back because of algorithm changes, so we need a solid SEO strategy to appear in the top search results. All this is possible with skilled SEO Specialist Virtual Assistant or SEO VA, who does the remote SEO work. An SEO Expert analyzes the site and makes improvements by implementing the updated SEO techniques to rank your Business. SEO Virtual Assistants are highly skilled individuals who use various SEO tools to optimize your website according to their understanding of SEO metrics.
They have particular skills that help optimize your website, and the updated SEO knowledge is fruitful for ranking your Business in the top SERPs. If you have an online business, you must hire a virtual assistant SEO specialist. SEO is a great tool that makes small businesses compete with big organizations.
SEO can be divided into two categories: Onsite SEO and Off-site SEO
Onsite SEO
Your SEO VA should provide these on-page SEO services given below in the list.
Keyword Research
Google Search Console and Google Analytics Setup
Metadata Setup
Link Canonicalization
Offsite SEO
The offsite SEO services include
Directory Submission
Niche Relevant Blog Comments
Forum Backlinks
Image Submission Backlinks
Video Submission
Guest Posting
Broken Link Building
Infographics Submission
Article Submission
What is Keyword Research in SEO?
Keyword research is the backbone of On-Page SEO, and it's almost impossible to get organic search traffic without keyword research. If we further simplify keyword research, it's a complete process that involves finding the best keywords for any website on any particular niche. An SEO virtual assistant can help you find the highly targeted and relevant keywords for your website. In keyword research, there are several factors that you need to consider, such as keyword volume or searches and competition.
You can now hire a Philippines SEO virtual assistant to find the highest paying keywords for your website. An experienced virtual assistant can help you determine the targeted keywords in your niche and then use those specific keywords in the content to rank in the search engines. Apart from keyword research, On-Page SEO also includes optimizing Meta descriptions, titles, and tags for the blog posts, as they also play a critical role in the rankings.
We have a team of qualified SEO virtual assistants in the Philippines to help you optimize your blog posts' Meta descriptions, titles, and tags. Remember, optimizing the Meta titles and descriptions without keyword research is impossible as you need to add the main and LSI keywords in the Meta descriptions and titles for better SEO.
What are Backlinks in SEO?
Just like keyword research plays a critical role in SEO, backlinks also have great importance in SEO. First, you need to understand a few basics about backlinks to proceed further. Backlinks are a total number of inbound links or upcoming links from one website to another. These backlinks are created using a hyperlink or sometimes as naked URLs.
You must be wondering how these hyperlinks are involved in SEO? Well, Google and other search engines consider these backlinks a vote for any specific webpage. Websites or pages with a higher number of backlinks tend to rank higher in the search engines and have more organic search traffic than pages with few backlinks. However, that doesn't mean you should blindly start creating backlinks for any website yourself.
Creating too many backlinks can hurt your search engine rankings as Google will consider them spam backlinks that could damage your rankings instead of improving them. A professional SEO expert will carefully create high authority backlinks for your website without leaving any footprints behind that can hurt your website from any Google Algorithm update.
If you are looking for a Virtual Assistant to hire in the Philippines to create high-quality backlinks for your website, you can find a lot of professionals on this platform.
Final SEO Report
A professional and experienced SEO virtual assistant will present you with the final SEO report after completing both On-Page and Off-Page SEO. Don't forget that results of SEO will take time, and no SEO professional can guarantee you the results because no one knows about the next Google Update. They will be able to provide you in-depth report about the SEO performance, mainly including keyword rankings, organic traffic, and conversions.
Final Thoughts:
We hope our detailed guide on SEO Virtual Assistant that is Filipino will help you find a qualified person for your website. We recommend you make a rough list of all the tasks you want to assign to VA. If you want them to use any specific tools for SEO, don't forget to discuss with them to avoid any inconvenience in the future. Make sure to communicate strongly with the relevant person to develop a long-term SEO strategy for your website.