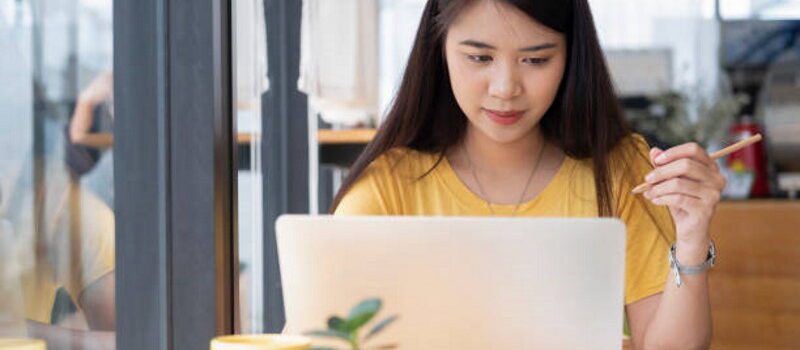 Are you looking to hire a virtual assistant in the Philippines? Hiring a virtual assistant from the Philippines is a wise investment in talent, professionalism, and long-term growth with a superstar staff from one of the best countries to outsource administrative tasks and other projects.
Since the 1970s, the Philippines has provided world-class professionals to the world, from the traditional professionals to the now incredibly adaptive and varied talents that make up the global remote workforce.
The Philippines is synonymous with incredible virtual assistants working in every industry, from digital marketing to customer service. Whatever your need may be, Filipino virtual assistants are waiting to help support and grow your businesses at every stage.
Filipino virtual assistants are highly-skilled and adaptable and do not require micro-management. They thrive in challenging situations and are adept at handling and mastering new systems.
Being in a new environment is not a hindrance to high performance, so long as they receive the proper training and are given the right motivation for the tasks. Working with remote workers from the Philippines is a convenient way to get a new project off the ground regardless of your background or market. Whether your project is creating a new website or launching different social media channels for a brand awareness campaign, Filipino VAs are ready to help.
How to Find a Virtual Assistant from the Philippines?
There are now over 1.5 million Filipino virtual assistants in the country, and the figure continues to grow as more and more professionals join the global remote workforce as independent contractors or freelancers.
While platforms like Fiverr and Upwork are the usual steppingstones of Philippine freelance workers, many talented professional remote workers prefer to hunt for jobs independently. As a result, they frequent forums and job boards.
They also use social media to find clients in need of their services. Posting on job boards like Virtual Assistant Philippines is an excellent way to contact the members of your new superstar team of Filipino virtual assistants.
The main advantage of job boards is that the job description is open to anyone interested, and with one click, you can also update your job posts if you need to add something.
The second (perhaps most important) benefit is communicating directly with potential new staff. Without an intermediary, Filipino virtual assistants breathe more easily, knowing they can independently arrange the specifics of their content.
Additionally, you can compensate your new staff without paying a percentage to an escrow service of the intermediary platform. "Freelance mills" are an okay place to start, but if you want a long-term business relationship with the best freelancers in the industry, they'd all prefer if you hired them directly.
What Are the Types of Filipino Virtual Assistants?
There are as many Philippine virtual assistants as job descriptions and industries. However, for the most part, if you need someone who can mind your email and schedules and do other administrative tasks for your business (sans accounting), you are likely looking for a general VA.
A general virtual assistant is skilled in juggling schedules, making calls, writing emails, reporting, and keeping your digital workspace clutter-free and organized. Over time, general VAs may learn new skills that make them useful in your business, such as updating your website.
Are you looking for someone who can help with an SEO effort?
If you are optimizing your website or working with an SEO consultant who provides recommendations for website visibility, you'll likely do better with an SEO VA. An SEO VA is a Philippine virtual assistant who knows the essentials of search engine optimization.
They would know how to change or update a page's metadata. They would also have some experience working with the WordPress front end. If you need someone to perform extensive work on the back end, then you need someone more specialized (i.e., web developer). However, we're sure some experienced Filipino VAs have undergone prior training and may be able to help you with that.
Industry-specific VAs exist.
For example, there are VAs who have experience with bookkeeping services. These VAs are either graduates of accounting or finance or have undergone online training to use software like QuickBooks. There are also VAs who act as receptionists for hospitals and clinics, Some work in organizing patient files and prescriptions or make sure that the doctor's schedule makes sense.
You can also find VAs who can help maintain your website.
As we mentioned, some VAs inevitably upskill due to skill demand, and they learn more as they work. These VAs can help you in building and maintain your website. These specialized Filipino virtual assistants may charge more for their additional skill sets, and that's alright—you will get the job done, and you can use their expertise to your business advantage for as long as they work with you.
How Do You Pay Filipino Virtual Assistants?
Many Filipino virtual assistants use PayPal, but a growing segment is veering away from the former's high fees and low exchange rates.
Since the main reason why Filipino virtual assistants work for offshore clients is that they enjoy higher income from the foreign exchange rates, it doesn't make much sense to stick to international payment processors that don't offer lower fees and higher rates.
Consider other payment apps and processors like Remitly (now offering direct transfers to banks and e-wallets like Maya) and Wise (formerly TransferWise).
Wise is notable for offering a running balance of over fifty currencies and a debit card that you can use for international purchases (like PayPal's card, which is unavailable to Philippine PayPal users). You can sign up for Wise quickly and create a balance to pay for Philippine freelance services today.  
Conclusion
Hiring Filipino virtual assistants is easier if you know where to find them, how to communicate your needs, and how to compensate them using the most convenient and beneficial payment channel. Philippine freelance professionals are ready to work the moment they're hired, and they bring plenty of expertise and experience to the picture.
It's possible to get professionals with extensive experience even in the corporate world. But, if you need a high level of commitment to essential tasks in your business, you've come to the right shores. So create a job post today and hire a virtual assistant in the Philippines today.