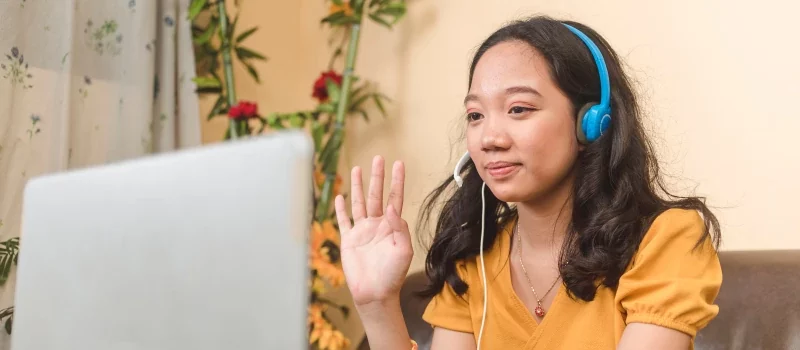 The US remote workers revolution completely changed the landscape for countless companies. SMBs and companies of all sizes now realize they no longer have to hire locally. They can now hire remote workers in the Philippines.
The Philippines offers better and more qualified workers in multiple fields for less. Hiring a Filipino remote worker couldn't be easier. If you need a staff (or five), consider creating a job posting for a remote position today.
How to Get Started with Hiring a Remote Worker from the Philippines?
There are many possible entry points for business owners and companies looking to hire Philippine remote workers. Some older platforms, like Fiverr or Upwork, serve as middlemen for their subscribers.
However, not every talented remote worker will stay on these platforms.
The more seasoned Filipino workers typically retire their profiles on these platforms and become truly independent contractors. These professionals frequent job boards to find job postings of likely clients.
If you want the best results, we recommend creating job board accounts to widen the net and increase the likelihood of being found by the best online freelancing talents from the country. While many are incredibly busy owing to their client line-ups, many will continue to hunt for better jobs online.
Filipino remote workers who have more time will desire more projects and clients to increase their monthly income. Filipino freelancers and remote workers have incredible stamina and focus, and filling your positions with the right staff will improve your business outlook this year.
How To Communicate Well with Filipino Freelance Workers?
Filipinos share many cultural aspects with those from the West.
Expect many to be comfortable speaking English and warm up quickly to future bosses and managers. Filipinos have a lifelong fascination with American culture, including books, films, TV shows, etc. Relating to a Filipino happens in seconds.
If you're wary about speaking to a Filipino because they're Pacific Islanders, don't be. The experience would be like speaking to anyone in your neighborhood. Local accents aside, beginners and advanced remote workers will listen intently to what you have to say, write down notes, and try to provide the best service possible. If you're interested in establishing rapport with a Filipino remote worker, you can try the following:
Say "Magandang araw _______" (Good day to you!)
Ask the person if they've already eaten. This is a typical Filipino trait. Filipinos make sure that everyone's had a meal.
Ask the person to tell a story about their past work.
Filipinos are naturally gregarious and social beings, and they can spend half an hour to an hour talking about their favorite things, their struggles, and their families (most of the time). Know that this gregariousness is a sign of trust, and should a Philippine remote worker open to you, then you already know the intention behind the openness. Your staff trusts you.
If you want to put your staff at ease after hiring, you can alternate communication methods, too. Route short messages and reminders to your staff's WhatsApp or Telegram, while longer messages go to email or your choice of agile software. Establishing a routine is essential, so you must begin every new project with instructions regarding the workflow. You will surely have a majestic, power-packed team in no time.
What's it Like Outsourcing to the Philippines?
The Philippines has been a frontrunner in the BPO business for many years. The country provides a rich stream of qualified candidates for administrative, creative, clerical, and other support positions. In addition, the Philippines is home to a generation of youthful, educated, and English-proficient workers.
However, businesses still need to ask pertinent questions throughout the hiring process and help remote workers from the Philippines cope and solve issues whenever necessary. Filipinos have always had a positive attitude toward the West and the United States.
Filipinos are known for their strong moral character and excellent work ethic. They are known to be diligent, trustworthy, and friendly. They tend to prioritize family over work, which could result in unexpected requests for time off. It is also standard practice and often considered to strengthen professional ties, to inquire about a coworker's personal life. As previously mentioned, asking a potential Filipino recruit about their day or previous work will not be viewed as an intrusion but rather a nice gesture, as all Filipinos have a nice story to tell.
Filipino workers typically avoid taking the initiative and instead defer choices to people in higher positions. They may cause some delays when they have the power to decide because they want to discuss it with their fellow workers or staff before speaking to a superior. On the other hand, Filipino workers are almost universally reluctant to say "no" to a manager or any other superior.
When they want to show disagreement, they might say "maybe" instead. If you want to keep a Filipino worker around for the long haul, you'll need to keep an ear out for any hesitancy on their part. Constructive comments given to Filipino employees should be worded thoughtfully and delivered in an upbeat manner.
Past the cultural differences, working with Filipinos is an excellent experience for both small businesses and larger enterprises. They had a training system in place is a good idea because, like other employees, your Filipino remote workers will need plenty of instruction. Training costs will come back tenfold, as your new remote employees will be able to perform at their peak with the proper knowledge, tools, and processes.
How to Hire Filipinos Directly?
Enterprises can set up shop in the Philippines if it intends to recruit Filipinos for full-time positions. If you already have a legal presence in a foreign country, you can set up a branch there and start hiring people there.
If you want to set up a shop in the Philippines for the long haul, this is the way to go because it gives you complete freedom to make all your hiring decisions. If you have significant assets in the country, a sizable annual budget, or are going to hire many people, forming an entity may be a good choice.
Traditional methods of establishing a foothold in a foreign market often necessitate the establishment of a separate legal organization, which can be costly and time-consuming for firms.
In addition to an initial financial outlay and ongoing entity maintenance costs, you'll need a team of experts who are familiar with the relevant local laws and regulations and the time and resources to deal with complex and time-consuming processes.
The payment of employees also necessitates the use of a payroll partner or a multi-country payroll solution. You should only set up shop in the Philippines if doing so serves your larger international growth strategy.
Hiring them remotely is a much better choice if a full-time presence in the country is beyond your means or is not part of your business vision.