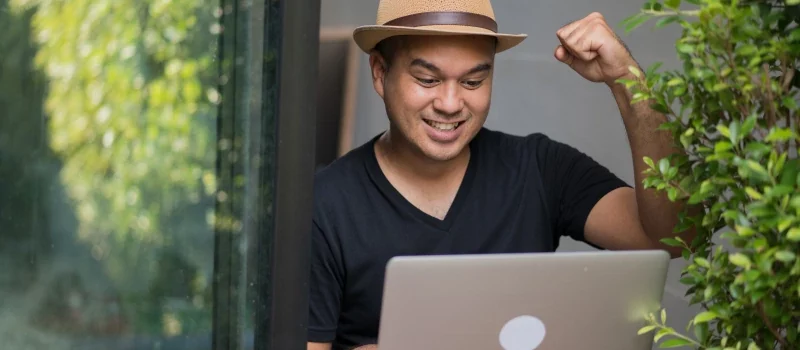 Do you want to be found online? An SEO virtual assistant can help you crawl, climb, and jump over your competition and the countless invisible barriers called algorithms to rank at the top of Google SERPs.
Organic SEO is a competitive field, and the competition is fierce. With over 200 elements that impact your ranking in Google's algorithms, Google relies on several site requirements to place your business in its proper position.
Without assistance sifting through the large quantity of accessible information, it would be challenging to discover what you want online. Therefore, search engines will remain the foremost resource for anyone who needs to know about virtually anything online.
With these many things to consider during optimization, it's no wonder a business will need a virtual SEO assistant.
A virtual assistant SEO service can help implement an SEO strategy that complements hundreds of known search signals used by search engines. These signals include the words used in relevant queries, the relevancy and usability of your site pages, your website's expertise, location, site settings, and so many more.
What Does an SEO Virtual Assistant Do?
Why hire SEO virtual assistant?
An SEO virtual assistant Philippines various SEO-related tasks remotely. Professionals carrying out Filipino virtual assistant SEO services are highly skilled in helping businesses implement current SEO strategies. In the case of virtual assistants with more expertise, they can even help you create an SEO strategy.
Custom SEO strategies can cost thousands of dollars per month if you work with large firms. It's different when you have someone who knows how to create the strategy minus the astronomical price tag. The average cost savings when outsourcing to an SEO virtual assistant from the Philippines is 60% or more.
A virtual SEO assistant is familiar with analytics and SEO-related technologies. They possess a unique combination of abilities and expertise that will be of great assistance if you wish to optimize your website, enhance your online presence, and boost the page rank of the most important content pieces on your website.
Below are some of the things that an SEO virtual assistant can do for your business:
Onsite SEO
Perform link canonization for pages with duplicate content.

Set up Google Analytics 4 and fully utilize the Console dashboard and features.

Create SEO reports using GA 4 and other tools.

Create metadata entries.

Perform keyword research for different pages to improve your monthly content plan.

Use essential tools like KWFinder, Keywords Everywhere, Moz, Ahrefs, SEMRush, Google Trends, and more.
Offsite SEO
Find and improve/remedy broken links.

Guest posting services

Outreach services

RSS and pinging

Optimizing infographics and other graphic assets

Optimizing and submitting/uploading videos

Social media optimization

Submitting articles to article directories

Commenting on social media and blogs

Social bookmarking

Submitting your business profile to online business directories
Essential Skills of An SEO Virtual Assistant Philippines
Professionals in SEO come from all backgrounds. There is no universal list of required SEO abilities, but I look for a few things in every candidate based on their degree of expertise and position.
Critical Reasoning
This isn't easy to assess, but SEO professionals must have analytical minds capable of distinguishing between correlation and causation.
You need a VA who can help you analyze existing data and identify what happened, why it happened, and what potential steps you can take to improve the situation. If you're already working with an SEO consultant or SEO coach, your SEO VA can help implement the consultant's recommendations.
You can ask the candidate about the most significant challenge they addressed before, how they recognized what needed to be done, how they began to solve the problem, and how they evaluated if they succeeded or not.
All these steps require critical reasoning skills.
An SEO VA is no different from any other SEO professional. They might not have all the skills related to SEO, but they still belong to the roster of global SEO professionals. Ideally, the perfect candidate for the job should comprehend fundamental SEO issues from various perspectives. In addition, they should be able to formulate solutions based on evidence or data.
Speaking & Writing Abilities
A virtual assistant that can research keywords and write compelling content is highly beneficial.
Communication skills are paramount. Suppose the VA is going to help you with strategy. In that case, they should be able to condense complicated ideas and concepts so that non-SEO individuals can comprehend them easily.
Data and Analytics Competencies
If the VA knows how to use Google Analytics 4 and retrieve their data, they will save you a great deal of time. Fundamental knowledge of company KPIs is also necessary for an effective SEO strategy. Having your VA certified is an option if you want long-term, upskilled staff. And even if your VA is not pulling analytics data, the ability to understand what's going on is essential to success.
If you can't extract and segment data, you're probably losing out on some valuable insights. On the other hand, a VA with comprehensive skills may be called an SEO specialist, primarily if they can design dashboards in a data studio, leverage multiple APIs to get more data, and understand databases well enough to do creative things with that data.
An SEO virtual assistant Philippines can help your business thrive online by improving your website ranking on Google searches. SEO aims to give your business an edge over the competition and increase conversions, which results in more sales, loyal customers, and business growth.
Hiring Filipino virtual assistant SEO services can help attain the following results:
     

Ensure that your relevant information gets shared and discussed.

     

Deliver a good user experience that significantly influences customer decision-making.

     

Increase website exposure via organic search results.

     

Blend the appropriate marketing mix and social media strategy.

     

Boost your website conversions.