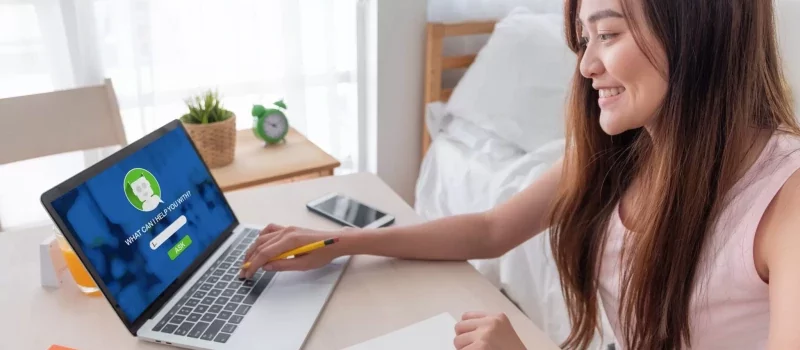 If you're looking for a virtual assistant job, the Philippines is a great place to start your search. The country is home to some of the best virtual assistants in the world, and the cost of living is relatively low. In this blog post, we will discuss how to find a virtual assistant job in the Philippines and provide some tips on what to look for in a good Virtual Assistant (VA) team. Let's get started!
What Is a Virtual Assistant and What Do They Do?
Are you looking for a way to make extra money from home? Then you may want to consider becoming a virtual assistant! A virtual assistant is someone who provides remote support in doing job-related tasks—from data entry and scheduling appointments, to research, customer service, and project management. 
While the exact tasks may vary depending on the employer, many VAs specialize in certain areas such as marketing, web development, administrative work, and more. As a remote worker, you have freedom over your hours and can often decide your own working conditions. If you are living in the Philippines and are interested in getting into this field, there are several ways to find these jobs. 
Networking with current working professionals or searching on freelance websites such as UpWork or Fiverr can be very beneficial. Additionally, there are also job search sites dedicated specifically to virtual assistants. 
You'll want to check out services like VA Palooza which have daily postings that entrepreneurs put up for hiring VAs. Finally, social media networks like Linkedin or Twitter can be great for connecting with potential employers too! All in all, if you're looking for an interesting and flexible job opportunity – becoming a virtual assistant could be the perfect fit! 
How To Become A Virtual Assistant 
If you're looking for VA jobs Philippines, you've come to the right place! Becoming a virtual assistant is an excellent way to start your career working remotely from home. To begin, you need to have an understanding of what virtual assistants do and how clients may use them. 
VAs are responsible for helping manage tasks like website maintenance, customer service, document creation, research, data entry, and more. You'll need to be sure that you have the right set of skills before taking on VA jobs here in the Philippines. Once your VA skills are in order, it's time to find and apply for VA jobs! 
Do your research and read up on the qualifications needed by different companies and firms so that you can better tailor your application to their needs. You should also make sure to post your VA job profile or resume online where potential employers will be able to see it. Finally, be sure to keep yourself updated with any industry trends or news–this will give you a good idea of what types of VA requirements companies are currently looking for. With these tips under your belt, you'll be well on your way to finding VA jobs here in the Philippines!
The Benefits Of Working As A Virtual Assistant 
Being a virtual assistant in the Philippines can be an incredibly rewarding job. Not only do you get the freedom and flexibility to work from home, but you also get to develop skills that are valuable in almost any job. You learn how to juggle multiple tasks, improve your communication skills, and collaborate with colleagues worldwide. 
Plus, salary rates for virtual assistants in the Philippines are on par with those around the world. So if you're looking to hire a VA in the Philippines, there are lots of advantages to consider. When searching for a job as a virtual assistant, start by researching companies that hire VAs—some of them might have exclusive deals for Filipino workers. Make sure your resume is up-to-date and focus on showcasing skills pertinent to the job you want. 
You can also strengthen your application by drawing attention to any outside experience you have that includes working in a remote environment. Then start reaching out and connecting with potential employers—be bold and don't be afraid to ask questions about the role. With dedication and hard work, it's possible to find remote portable career opportunities as a virtual assistant in no time!
How To Find Work As A Virtual Assistant 
Are you a Filipino looking for work as a virtual assistant? Landing the perfect job doesn't have to be complicated – all it takes is time and dedication. To get started, brush up on commonly used programs and services such as Zoom, Slack, Asana, G Suite, Trello, Calendly, and so forth. At the same time, start researching Filipino virtual assistant jobs online. 
The majority of virtual assistant jobs in the Philippines are posted through remote job boards like Remote Filipino or Filipino Freelance Online. Take some time to figure out what kind of work interests you and apply for roles that fit your skillset and experience level. Accounts payable/receivable positions require different qualifications than executive assistance roles. Word-of-mouth referrals can also help you find more potential employers – if you know someone who works as a VA or employs one, let them know that you're looking and ask if they can provide any means to connect with recruiters. 
Lastly, remember to be proactive when tracking down job postings; follow companies of interest on social media or sign up for their newsletters! With these tips in mind, you'll soon have a secure job as a Filipino virtual assistant.
How To Hire A VA in the Philippines
Hiring a Filipino virtual assistant (VA) can be an excellent way to benefit from the cost-effectiveness and efficiency of Filipino workers without being geographically limited. Before selecting a VA, it is important to know what qualifications and experience you need from an employee. 
Filipino virtual assistants can provide a wide range of services, from web design and customer support to bookkeeping and data entry. It is also helpful to know the Filipino culture before searching for qualified online Filipino workers so that clear communication and expectations are maintained throughout the hiring process. When one feels ready, platforms such as Upwork or Guru can be used for looking at Filipino "virtual" job postings or Filipino jobs that require little experience or education. 
Also wise to look into Wellfie – another popular Filipino platform that guarantees experienced Filipino VA employees. After finding potential candidates, schedule interviews with each one over Skype or other apps before making your final choice in order to ensure they meet your needs and that you are comfortable working together virtually. 
Once hired, efficient management is essential in order to ensure quality work with no issues; regular follow-up with Filipino VAs helps keep the work flowing smoothly while enabling friends like relationship building between employer and employee at the same time. With correct planning and patient execution, anyone should be able to effectively hire Filipino VAs who will be reliable members of their virtual team with great success.