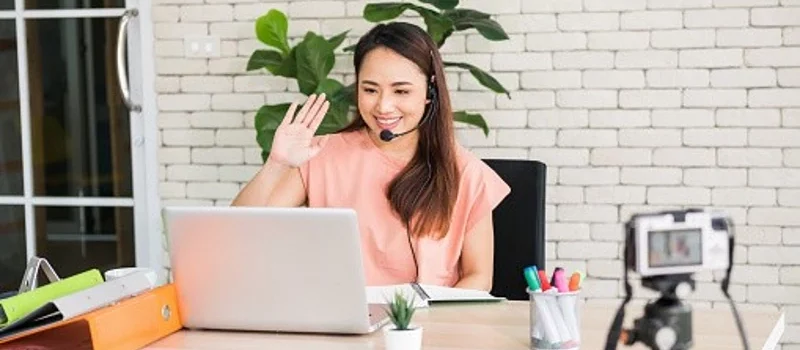 So you've finally had it with all of the inconveniences of the regular grind. You've felt the same way for years but always held back because "freelancing is unstable."
But now that your basic salary is no longer sufficient for even your basic needs, you're wondering if you were had when you were told that freelancing is a bad idea.
Whatever the case, the answer is always easy – find more clients by finding more things to do for businesses. Below are some ideas to get that intelligent freelancing brain firing in all directions.
Copywriter
Copywriting is the art of planning and producing "copy" or promotional text. Copywriting is distinct from content writing because of the intention. Copywriters are concerned with how the text will affect the reader in terms of getting the reader to comply with the call to action or CTA.
Content Writer
Content writers produce write-ups, articles, press releases, and other client content formats. Content is the backbone of digital marketing, social media marketing, etc. There's no marketing without content and copywriting (as discussed above).
Data Entry Staff
Data entry is essential for companies because they rely on various types of data to process transactions, sales, payroll-you name it, and it probably requires data. An in-house data entry team is expensive, so expect businesses to ask if you know data entry sometimes, as it is often less expensive to hire remote independent contractors.
Project Managers
There is no universal list of functions for project managers. But, at the very least, they are responsible for handling staff, hiring new staff, managing existing project timelines, and ensuring that team members or team leaders are updating regularly and bringing deliverables on time.
Transcriptionist
Transcription services entail turning audio recordings, such as interviews, notes, and messages, into written documentation. Typically, transcriptionists are fluent in grammar, spelling, and punctuation and have a high word-per-minute typing speed.
Customer Care Agent
A customer care agent's primary responsibility is to give courteous service to all kinds of customers. The work may also entail processing consumer orders, making reservations, communicating with other departments, and administrative duties. These obligations vary based on the agent's industry of employment.
Technical Support Agent
A technical support agent gives technical support and valuable answers to users' concerns, aiding them in diagnosing hardware and software issues. In addition, they detect, investigate, and fix various computer-related user issues.
Animator
An animator is responsible for creating the series of images used for various purposes, from marketing to film. They specialize in a specific medium (like video game animation) and may focus on a particular area, such as scenery, characters, or backdrop design.
Graphic Designer
The graphic designer is responsible for the complete process of identifying needs, envisioning, and generating visuals, such as drawings, logos, layouts, and photographs. Graphic designers also shape the visual features of websites, publications, periodicals, product packaging, and other displays.
Accountant
An accountant assists organizations in making crucial financial choices by collecting, monitoring, and correcting a company's financial data. Throughout the year, they are responsible for conducting financial audits, reconciling bank statements, and guaranteeing the accuracy of financial records.
Bookkeeper
Bookkeepers are adept at using accounting software, which is enough to get hired for different positions in this area.
Mobile App Developer
A mobile app developer utilizes programming languages and expertise to build, test, and develop mobile applications. They create programs on popular operating system environments, including iOS and Android, and frequently consider UI & UX ideas.
Video Editor
Video editors modify film and video material to produce a coherent and comprehensive production that correctly represents the filmmakers' vision. They assemble stills, film, sound effects, dialogue, and animation using sophisticated editing tools.
Web Developer
A web developer is an expert responsible for the design and development of websites. They guarantee that websites satisfy user expectations by ensuring they are aesthetically pleasing, operate without hiccups, and provide quick entry points with no loading difficulties or error messages.
ESL/English Teacher
ESL teachers produce course materials and construct courses covering written and spoken components of the English language. In addition, they monitor student development and provide tailored strategies for children with special needs.
Online Tutor
Online tutors support students' learning progress through visual communication, providing them with online resources, and employing instructional tools such as whiteboards, papers, and visual presentations based on the course's subject matter.
SEO Professional
As an SEO professional, you will identify methods, approaches, and tactics to improve the number of visits to a website and get a high ranking on search engine results pages. In addition, you will create new growth and profit prospects by producing additional leads or sales for the client.
Email Marketing Professional
Professionals in email marketing are entrusted with establishing and managing an array of email marketing initiatives. Ensure that email designs and layouts are optimized, user- and mobile-friendly—editing and proofreading the text of email templates.
Social Media Manager
A social media manager oversees a company's contacts with the public by executing the content strategies of social media networks. Their responsibilities include assessing engagement data, recognizing consumer interaction patterns, and creating online community-building digital initiatives.
Digital Marketing Professional
A digital marketing professional is a specialist responsible for maintaining a brand's online presence and sales by implementing various marketing strategies. Among their responsibilities is research, brainstorming with other experts, and developing material for effective campaigns.
Telemarketer
Telemarketers are specialists responsible for selling items or raising donations over the phone with prospective consumers. Their responsibilities include keeping track of client contact lists, outlining the benefits or advantages of their services, and collecting payment information as required.
Sales Manager
Sales managers lead sales teams. Sales managers are primarily responsible for recruiting and training team members, establishing quotas, reviewing and modifying performance, and building sales-driving procedures.
Paralegal
A paralegal aid an attorney in client interviews, case planning, legal research, management, and development, gathering facts and retrieving information, drafting and analyzing legal documents, and collecting, compiling, and using technical information to offer suggestions.
SEO Virtual Assistant
An SEO virtual assistant works on onsite and offsite duties related to search engine optimizations. SEO virtual assistants are typically upskilled digital marketing professionals who can perform different roles in a team or organization.
Recruiter
Recruiters frequently engage with the human resources department to identify qualified applicants for available positions. Other responsibilities may include screening and interviewing applications, researching, and contacting individuals with the required skill set and credentials, interviewing or screening candidates, extending employment offers to staff, and negotiating salaries.