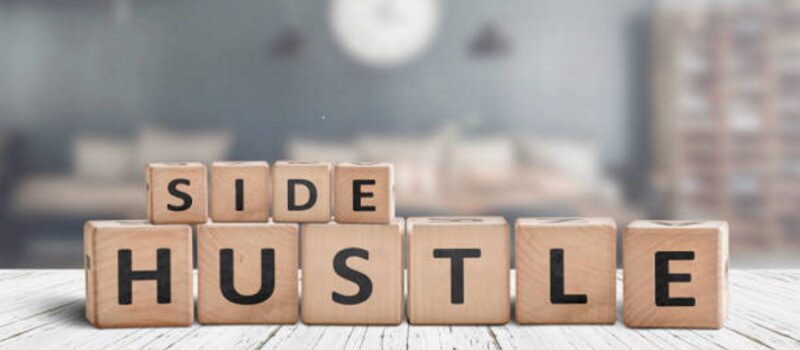 Do you have a side hustle, or are you considering one?
Side hustles and small businesses have incredible potential in countless markets, and there's a good reason why people are taking up the mantle. Side hustles can bring in anywhere from $1,000-$10,000 extra monthly income, depending on your business choice.
Suppose you're interested in establishing a small business and quitting your full-time job because you're passionate about a new project. In that case, that's an even more significant reason to hire a virtual assistant to help with your side hustle (or small business).
But many people hold back from hiring a virtual assistant to help with their side hustles, mainly because they feel they can't afford remote staff.
Let's break down why it's essential for you to hire a virtual assistant soon. First, a virtual assistant's value to your side hustle is immense.
They Help Carry the Workload
Offsetting your workload to one or more virtual assistants can be life-changing. Not only will you get so many hours in a day back, but you'll also be able to focus on non-administrative tasks like refining your business strategy. You'll be able to work on your business instead of in it. Remember that there are only twenty-four hours in a day.
You can't use all those hours trying to accomplish everything. There will always be weeks or months when we seem to lose track of everything we need to accomplish; in other seasons, we're like The Hulk and smash through those activities.
Unfortunately, everyone eventually burns out, and that's where a skilled virtual assistant can help sustain your side gigs or small business by handling all the excess tasks you can no longer carry.
They Help Increase Productivity and Profitability
Sustaining side gigs alongside your other responsibilities is a tall order. It's common for folks who have side gigs to have almost no time off, and they're constantly stressed because they must perform at a high level in almost all the things they need to do. So squeezing in more work isn't a good idea precisely because you need to maintain quality and consistency.
Hiring a skilled VA means you can accomplish the more important things on your to-do list that you can't find time to work on.
These are usually essential tasks that no one else can do but you. By giving yourself time to work on these tasks, your side gigs will flourish, and who knows? Maybe you can eventually develop your side gigs into a full-fledged business in time with the help of your new virtual assistants.
They Help Maximize Everyone's Potential
The word "potential" is powerful in establishing small businesses and side gigs. There's always potential to work better and maximize what you do best. However, you can't maximize your potential if extra work is always in the way.
A virtual assistant can free your hands so you can work on all the things that only you can truly accomplish. Because let's face it: we're all good at different things. There are things that even the most highly skilled virtual assistant may not be able to accomplish correctly. However, other things experience virtual assistants can accomplish quickly and efficiently, mainly because they've been doing it for so many years.
Virtual assistants are often incredibly skilled in organizing documents, tracking down sales, and getting things in order. It's what they do. But, on the other hand, you may not have the same organizing skills as a virtual assistant who has previously served countless clients. So it's a win-win situation for both of you.
They're Not Full-Time Employees
Virtual assistants are typically freelancers or independent contractors. They work for you, but they are not your full-time employees. A virtual assistant may be deeply involved in your side gigs and handle the heaviest tasks, but they won't demand bonuses and other mandatory benefits when you hire a full-time employee.
If you can't afford to hire John from New York, what's stopping you from hiring Mary Ann from the Philippines, who can do the job just as well? There's so much more to accomplish with your side gigs if you have the help you need. There's no reason to hold back, knowing that the expenses won't equal the expense of hiring a full-time employee.
They Can Help You Reclaim Your Life
Work and side gigs can consume your life. Living your life to the max daily isn't necessarily a good thing. Time off from work is essential to healthy living.
Or if you don't believe in 'healthy' as a subjective term, let's say that having a few more hours off from the desk daily will do you good. Get some more sleep, relax with a chess game, or maybe spend time with yourself, friends, or family. The time a virtual assistant can help you reclaim is yours to spend, however.
A dependable virtual assistant can improve your margin and give you time to think; maybe during this time, you can find more things to accomplish later. Time off is wondrous for the mind and body.
They're Ready for Deployment
What is the most significant benefit of hiring a virtual assistant? It is not necessary, to begin with, to find them a place to sit and work. Of course, this wouldn't be a problem if you are in a conventional working space with plenty of desks and chairs. However, how will a conventional assistant work if you only have some side gigs and a small flat? Where will they sit?
Even if you have a dedicated office space in your home, it will be too small if you're sharing it with another person.
Add other costs of running a mini office to the equation, too. The standard assistant will need office equipment to do their job effectively. The list of additional expenses can seem overwhelming and discouraging if you're a sole proprietor, like a consultant or author. You haven't even started yet, and you're supposed to buy all these things. If you're not ready for that kind of situation, you need a virtual assistant.
They Work the Hours That You Need Them to Work
The standard workweek for an American employee is forty hours. Overtime rates should be considered for extended shifts. However, the real issue is whether all tasks demand the same time. Work in an office long enough, and you'll realize that a good chunk of your forty or more hours per week is spent doing nothing.
Let's compare this to hiring a virtual assistant from the Philippines. If you need someone to help you with a specific project, you can hire them for a particular time. Depending on your use, this number can go up or down. This is especially useful for freelancers whose income fluctuates throughout the year, such as owners of seasonal businesses, physicians, vets, and even doctors. Almost anyone could use a virtual assistant or two.
They're Focused on Work 100%
We're not saying you shouldn't develop a healthy relationship with your virtual assistant. But, to some extent, a great working relationship aids in productivity.
But we can say that with a virtual assistant, you can avoid many typical landmines with close contact working relationships. For example, personal matters are more likely to be discussed when you're physically in a room with someone.
There's no harm in sharing personal details about yourself and your life with a potential employee, but keep in mind that you're hiring a worker, not a confidant or friend.
Your virtual assistant records the time spent working for you. If there are any questions about their work or general productivity, they keep notes and show proof of work, just like any other contractor. That kind of concentration keeps the work in the foreground rather than idle chatter around the water cooler.
They Can Take Care of Time-Consuming Tasks Like Email
Nothing is more frustrating than leaving a meeting only to check your phone and see that you have dozens (or hundreds) of unread emails.
The figure rises dramatically if you do a lot of traveling. The time it will take to read and respond to all these messages will balloon to hours weekly, and they won't let up even when you have little time.
If you and your virtual assistant clearly understand each other's roles and responsibilities, you may be pleasantly surprised by how much work can be done in the background while you check your email.
If you have a plan in place, that will help a lot. Our advice is that if you don't already have one, you should get one and nurture it with the help of a trustworthy digital assistant. You will need to periodically review the work of your virtual assistant to see if everything's going smoothly.
They Can Help You Mind Your Calendar
Mistakenly handling your schedule is a standard business pitfall. Professionals with side gigs tend to exaggerate their capacity to please clients or customers. Meetings, calls, and other interruptions will consume your entire week, leaving you with little time for actual work.
What if you have a personal emergency and need to work around earlier appointments?
What if your meeting goes over? If no one else is monitoring your schedule, you'll have to be the one to make changes as needed. Anyone who has tried to schedule appointments knows how laborious the process can be.
A conversation that could have been resolved in 45 minutes may take 10–15 emails to resolve. Congratulations. You've just fallen further behind schedule. A virtual assistant can help you maintain calendar equilibrium and respond swiftly to changes.