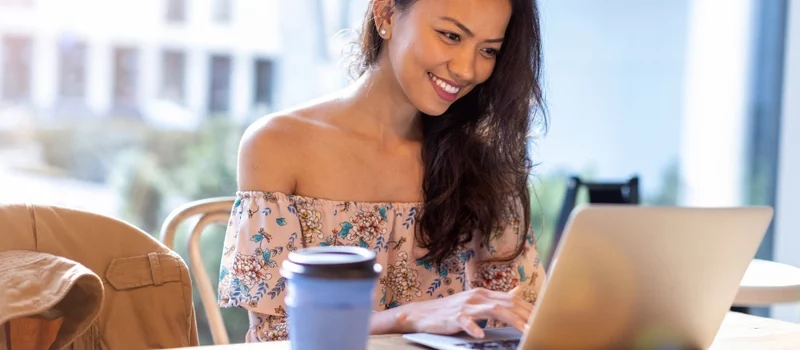 Do you own an SEO company, digital marketing agency, or other businesses engaged in an SEO effort right now? Anyone who has led an SEO campaign (even a smaller scale one) knows that SEO involves so many steps that one person can't finish all of them on time.
Anyone who tries SEO on their own will find their schedules delayed for weeks or months. Unless you can devote 12 to 18 hours of your time daily to the process, it may take a while to see results, and SEO is already a marathon, not a sprint. You have two main choices: create an in-house team (and train them) or outsource the SEO tasks to a virtual assistant (or a team of virtual assistants).
If there's one thing that all virtual assistants are good at, it's learning new skills. Filipino virtual assistants are always interested in upskilling because that's how they stay competitive.
So, if you're wary about hiring a virtual assistant simply because they seem to have less experience than a costlier full-time employee, think again: what about receiving some basic training that doesn't cost much? Then, your business still reaps the great benefits because you have someone committed to attending to the SEO tasks.
As you'll see below, a virtual assistant can help with many tasks related to successfully implementing a search engine optimization campaign.
They Help Assist with Keyword Research Efforts
Finding the correct search terms is time well spent if you want to achieve high search engine rankings. The correct interpretation of the keywords you target depends on giving thought to the user intent.
A VA can use keyword suggestion tools like Google Trends or Answer the Public. In addition, an SEO virtual assistant can significantly help your keyword research efforts.
There are so many freemium tools available for VAs that you can dedicate entire workdays to keyword research, keyword grouping, narrowing down terms, and clustering. Unfortunately, these tasks take so much time that they're better handled by someone who has been doing them for a long time.
More extensive SEO tools like SEMRush, Moz, or Ahrefs can provide valuable insights into search engine trends, allowing you to pinpoint the exact phrases that will impact your content marketing campaigns.
One of the most effective ways to further evaluate your list of keywords is to research the keywords used in your competitors' marketing campaigns. It makes sense to improve their rankings if they already perform well for specific keywords.
To stay ahead of the game, it's a good idea to periodically check how your competitors are doing in terms of keyword usage and ranking.
Ask Your VA to Remove Duplicate Pages on a Website
Search engine rankings can take a hit if search engines find multiple pages with identical content. When Google finds identical pages, it must decide which to rank higher. As a result, every page on a website can have its metrics, including traffic, rankings, and authority.
Although duplicate content on the same website isn't directly penalized by Google, it can harm your ranking. So getting rid of your duplicates and starting over is a good idea.
A virtual assistant can make a running list of pages with duplicate content and help you write content for some of them.
A Virtual Assistant Can Help You Manage Broken Links
Poor user experience and a drop in search engine rankings can result from links that don't work.
These pages waste your visitors' time and the time of the search engine robots that bring them there. A link can become broken due to a typo that nobody has noticed for months. An SEO VA can dive into your website manually or with the help of a plug-in to fix these broken links. Fixing broken links must be done regularly.
A VA Can Optimize Images Before Upload
One of the most effective and easy ways to boost a website's visibility and ability to compete in search engine results is image optimization. One study found that 80% of people read content with images, and 64% were more likely to remember the content after reading it.
A virtual assistant can help modify target keywords, alt texts, and alt descriptions of images before upload. They can then upload newly optimized images for you as well. Optimized images can improve your content's readability, relevance, and clarity.
They Can Rework and Improve Meta Descriptions
A VA can help optimize meta descriptions to boost your click-through rates and guarantee the high-quality organic traffic you receive from search engines. Many things on this list, including writing meta descriptions, can be categorized as technical SEO.
VAs Can Monitor Backlinks
As it stands, relevant and contextually important backlinks still have value in the eyes of search engines. VAs can keep an eye out for backlinks leading to your online properties (or your clients' properties), as these links can significantly impact SERP results.
There is more excellent value in backlinks from authoritative sources. Searchers' perception of relevance and reliability is a crucial quality metric. What I mean is that you need to acquire backlinks from reputable, industry-specific websites.
Tools like Ahrefs allow you to quickly analyze your and your competitor's websites to learn more about your link profile. You and your VA can learn more about your backlink profile's quality and relevance and find new places to build links.
Monitor Where Important Competitors Currently Stand
Data on where a company stands with its rivals in organic search results is one of the most critical metrics that can be tracked easily by a diligent VA. Examining your rivals' search engine results can help you outrank them for your desired keywords by showing you where they are succeeding and where you are failing.
To stay ahead, you must study your main rivals' visitor statistics. Information gathered from your rivals can help you develop a winning marketing strategy. By comparing the amounts of traffic that two or more of your competitors receive, you can learn a great deal about them using tools like SimilarWeb.