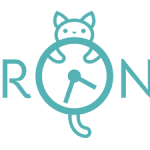 Chronos LLC
About the Company
Chronos was founded in 2018 by two Pennsylvania vets who work "in the trenches." It all started with a simple observation: (pre-COVID) receptionists were incredibly stressed out when they constantly had to switch from phone callers (routinely placed on hold) and live clients in front of them (routinely interrupted by phone calls). Not only was it stressful for receptionists, but it was also bad service, both for callers and "physical" clients.
Jeremy's and Phil's gamble was to outsource the traditional front desk. Not to an office somewhere in the pilot practice, Brodheadsville Vet Clinic in PA, but completely offsite.
They asked their former fearless hospital manager, to spearhead the project. Once the first remote receptionists started to take calls for a hospital the stress level at the front desk instantly plummeted. Customer service went straight up. Compliance went up since receptionists had more time to spend with clients. Interestingly, clients and even patients appeared calmer.
Chronos appeared to be a win-win-win-win situation. We had proof of concept, so we decided to share the concept with other practices. Since then, Chronos has grown tremendously. Other services emerged: we could also help nurses and doctors. In the process, amazing people have joined our ranks. Receptionists, managers, nurses – all rock stars who found a creative, challenging, and less stressful way to use their years of experience in the comfort of their home.
Chronos was built on creativity, innovation, and a giant leap of faith. We dreamed of creating a unique virtual workplace where all employees would be talented, kind, fulfilled, happy and successful. A company where passion for our profession, the love of animals, and the desire to help come together. A company where teamwork, communication, and integrity are not buzzwords, but a reality. A company where you can live 6 states away from practice, and make a difference, or sometimes save a life.
Company Video