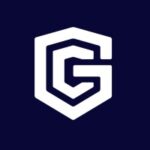 ClickGUARD
About the Company
ClickGUARD is a SaaS startup operating in a domain where ad tech meets cybersecurity.
Our platform helps Google Ads advertisers protect their investment and maximize their ROI by detecting and removing wasteful ad traffic from their advertising campaigns. We've built the absolute best solution for a significant problem for PPC advertisers and we need your help taking it to the next level of user experience.
Over the last 5 years, we've seen consistent growth – we're accelerating that growth by expanding our team. We are looking for real go-getters who can live by our values and help us bring the best of us to our customers.
We're a fully remote company with a close-knit team that's figured out how to onboard employees the right way and build an awesome team spirit even when spread out across the globe. So come take a look, and maybe join us.