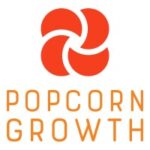 Popcorn Growth
About the Company
About Popcorn Growth
We are an award winning, TikTok-first, influencer marketing agency and social media company, here to shake up stuffy, old-school agency practices.
We know that success on TikTok for brands depends on speed and efficiency.
We know that creators do their best work when we let them be the creatives.
We've operationalized the whole influencer marketing process so that we can help brands move at the speed of TikTok.
Now, we are looking for passionate industry disruptors who are ready to move as fast as we do.
Job Positions