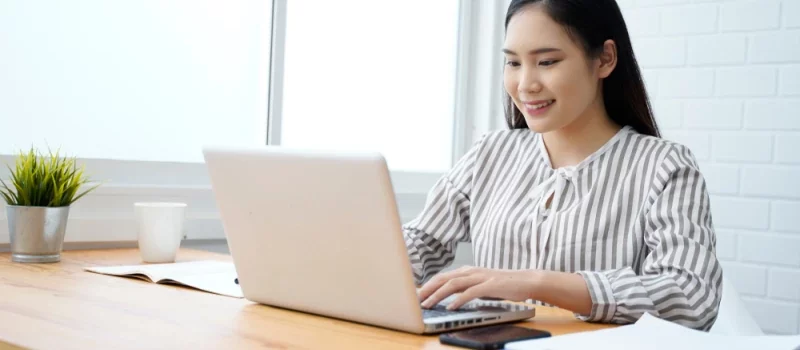 Virtual assistants are becoming popular in the Philippines with the advent of technology as they offer a variety of services for individuals and organizations. The rise of Filipino virtual assistants shows that people are starting to want more convenience when they are looking for help.
There are many reasons that people are turning to Filipino virtual assistants. One of the main reasons is that virtual assistants in the Philippines are more convenient and cost-effective than traditional assistants. This is because VAs can be reached by phone or email, which makes the process more convenient and cost effective.
Why being a Virtual Assistant is a Profitable Career?
A virtual assistant isn't just a job where you are sitting at home doing nothing. But the job has a lot of exciting opportunities, and the salary of it is often better than that of other careers in the Philippines. The lifestyle of a Filipino virtual assistant is also pretty good as it can make a living without having to worry about the stresses of a nine-to-five job.
Moreover, virtual assistants get to set their own hours, and have the freedom to work from anywhere in the world. They also get to work with much more variety in careers and skills than those in-person jobs. The best part? They don't just work for one company. They work for many, which means they can pick and choose their projects. It also means that they can work with companies in different industries with different needs and with different salaries.
Becoming a Virtual Assistant
There are many people who are looking for a new career opportunity with a flexible schedule, and becoming a virtual assistant is one of the best opportunities to find. There are many different types of jobs that a Filipino Virtual Assistant can do, such as data entry, social media strategy, and customer support. If you are someone who is looking for a new job, but want the flexibility to work from home and high salary, becoming a Virtual Assistant is the perfect job for you.
To help you with that, here are the Top Tips for becoming a Virtual Assistant.
Setup your work environment right
Virtual Assistants can do anything from answering email, scheduling meetings, scheduling appointments, and more. However, with the endless possibilities of what a VA can do, there are also endless possibilities of what can go wrong. So set up your work environment to make sure that you're prepared for anything.
Feel free to ask for help
Working as a Virtual Assistant can be a fulfilling career in the Philippines. You're always working, but you're also always learning. You get to work with people in different parts of the world, and you get to work on projects that you love.
However, you may sometimes feel lost and wonder if there is anything you can do to make your work a lot easier. So if you're feeling stuck, it's perfectly fine to ask for help especially if you are overwhelmed with workloads.
Follow your deadlines
It's important to keep up to date with your work so you can make sure you're never caught off guard. A good way to ensure that you stay on top of your work is to create a to-do list and create deadlines for yourself.
Remember, if you are a virtual assistant, you'll need to be able to keep up with your deadlines so that you can provide the best service for your clients.
Get a lot of motivations
The success of a virtual assistant is all about motivation. To become a successful virtual assistant, you will need to be motivated to work for yourself and work for the company.
There are many ways in which you can become a motivated virtual assistant. Some of these ways include: getting paid, working from home, and getting to make your own schedule.
Complete the hardest tasks first
To become a virtual assistant, you have to have a lot of free time and be able to handle all types of tasks. Some of the most important tasks for a virtual assistant are the hardest. For example, research, administrative tasks, and basic management tasks. These tasks can be overwhelming, but they are also the tasks that you will find the most benefit from especially productivity.
Know your clients and their businesses
Before you decide to become a Virtual Assistant, it is important that you know your clients and their businesses. You should know their work workload, their daily routine, and their work preferences. You should also know what they are looking for in terms of Virtual Assistants. Knowing your clients and their businesses will help you to be more efficient and effective in your work.
Work together with your strengths
Some of the top tips for becoming a virtual assistant are to use your strengths and to collaborate with others. This is because the most successful virtual assistants are people who can pair well with others and are able to provide a competitive edge.
Always sticks to the schedule
As a Filipino Virtual Assistant you're responsible for meeting your customer's needs and ensuring they are happy with your work. This requires you to be punctual and stick to your schedule. That's why it's important to be organized. It's also crucial to be able to juggle your schedule and remain flexible. Because if you're not careful, you could easily fall behind.
Find your ways to enjoy it
Becoming a virtual assistant is a great way to earn money with your spare time. It can be an enjoyable and fulfilling experience for many people. However, just like any career, there is always going to be a learning curve. So make sure to find little things about being a virtual assistant enjoyable – this is so can always be inspired and prevent being uninterested.
The idea of success can be difficult to define. Some people might define success as helping a lot of people, while others might define it as making a lot of money. No matter how you define success, you need to know what it is you need to do in order to be successful – and these tips will help you figure that out. Particularly to those who wants to be a Virtual Assistant in the Philippines.