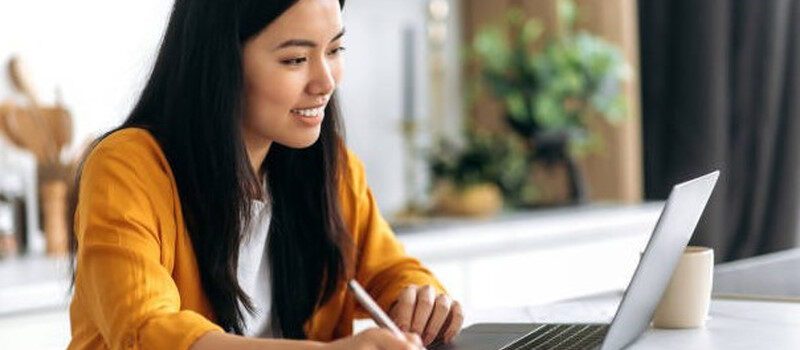 The freelance/gig economy in the Philippines has shown continued strength this year, with over a million Filipino freelance professionals (including Filipino virtual assistants) joining the global remote workforce.
Hugely, there's nothing new in this trend: Filipino virtual assistants and other professionals have served international clientele for decades, and they form the backbone of countless teams across the globe, serving in different capacities.
Working with Filipino virtual assistants might be the step that would help your business scale comfortably this year. But what makes working with a Filipino virtual assistant so great?
Benefits of Choosing a Team of Filipino Virtual Assistants
Remote workers from the Philippines have vast experience catering to the demands of businesses and completing tasks quickly and effectively. SMBs and enterprises looking to outsource tasks can reap many benefits using a remote team of Filipino virtual assistants in the Philippines.
Professionals in the Philippines serve brands like PayPal, Lyft, Uber, and other big brands. Many of these professionals have already gone independent. Being a virtual assistant is an easy role for many of them because they have many years of experience in the corporate world, specifically in the global BPO sector.
Filipino Virtual Assistants Offer Cost-Effective, Yet Quality Labor
The minimum wage in the Philippines can vary from $6 to $11 per day, depending on the worker's area and the type of their profession. Therefore, one person might meet their basic needs on this minimum pay.
The outsourcing sector pays workers far more, yet you can still maintain lower costs while scaling your business. For example, there is no comparison between the hourly rate of a Filipino virtual assistant and a US counterpart.
When you hire Filipino virtual assistants, there will be a significant reduction in labor costs without any corresponding reduction in service quality. As a result, talented individuals can be found in the Philippines at a fraction of the cost of hiring an in-house worker.
Notable English Literacy: Not Just Functional, But High-Performing
When recruiting a remote team, English proficiency would be another consideration. The United States has significantly impacted the country's culture in colonial times. As a result, even after gaining state independence, the Philippines still uses English as a secondary language.
Most people in the country are conversant in English—including those who may not have had extensive education. English is firmly part of the culture. And as you may know, how one speaks is also how one thinks. Filipino virtual assistants remain ideal for any international business because there will be instant ease of communication and a lack of a language barrier. Your Filipino remote working team will hit the ground running to help scale your business and make it more profitable.
Filipino Virtual Assistants Are Hard Workers
Filipino migrants working abroad are known to work their hands to the bone. Filipino remote workers are no different. The Filipino workforce is known for their dedication and perseverance. They have internalized the wisdom that being outstanding at one's job is the surest path to prosperity. It is their philosophy. They work because they want to work and prosper.
Filipinos are also known for volunteering to work long hours to support their families. So, Filipinos are a secure pick if you want to engage a remote crew committed to your company's objectives. It would be rare for a Filipino virtual assistant to disappear on you simply because they wanted to. If you treat your Filipino virtual assistant well, expect the same professional to stay with you for years through your business' ups and downs.
Filipino Remote Workers Are Super Adaptable
Hiring remote staff in the Philippines is simply because of the country's flexible work schedule.
Filipinos have no problem working longer than the standard 40-hour workweek, either. A typical Filipino virtual assistant will not even wink if you ask them to work more hours (for additional pay). If the required work is over 40 hours, then the required is 40 hours.
To accommodate a business operating in a foreign time zone, the local workforce is flexible and willing to perform mid-shifts and night shifts. Some are also available on holidays and weekends. If there is rewarding work to be done, your Filipino virtual assistant will help you accomplish all those tasks.
The Philippines Offers Privacy and Data Protection
Companies nowadays understandably worry about keeping their information safe and private online. Therefore, the Philippines enacted the Data Privacy Act to ensure the safety of Philippine businesses' online operations. The penalties for breaking this law can reach $100,000 and a prison sentence. With this law in place, you can rest assured that your information is safe from prying eyes.
What's the Filipino Work Culture All About?
Filipinos have a long tradition of welcoming Westerners, notably Americans. As such, they also quickly demonstrate their strong work ethic and positive moral character traits.
Filipino workers are known to be risk-averse and typically defer to superiors when making important decisions.
Filipino workers can cause minor delays because they like discussing things with their coworkers before making decisions. However, this is done only to protect the business owner's interests.
To a typical Filipino worker, delaying things a little is best if the benefit outweighs the risk. So unless a Filipino worker is explicitly instructed to bypass something if a variable appears, the worker will revert to consulting before doing anything.
Filipino workers are reluctant to argue with a boss and consciously avoid saying 'no.' Instead, they might say "maybe" to signify uncertainty.
Therefore, to establish trust and build a lasting relationship with a Filipino worker, it is crucial to pay close attention to any hesitancy signals. If you detect any signs of hesitancy, ask outright what's wrong, and that signals to the worker that they may speak their mind openly without consequences.
Employers should use positive and encouraging language when giving their Filipino staff constructive comments.
Positive framing is a must, as some Filipino workers may be more emotional than the average when they hear criticism about their work.
It is a cultural thing that employers must work with as stifling it may cause more problems.
It is also standard practice to inquire about their personal life. A simple "How are you doing today? How is your mother doing?" shows that the employer cares enough, and the positive effect will show in the Filipino virtual assistant's work quality and work ethic.
Filipinos place a high value on family, sometimes leading to unexpected requests for time off, but only when necessary.
This is perhaps one of the most significant differences with the American work culture. Still, it's something (again) that employers need to note before hiring a Filipino team, as Filipinos will stop what they're doing if they need to take care of family and similar personal matters.