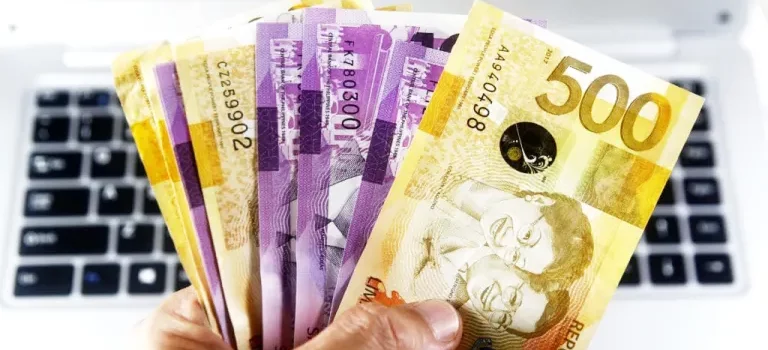 While almost everyone is familiar with PayPal because it's been around longer, Wise (formerly TransferWise) continues to make waves in the international freelancing community as a safe, convenient, and fast method of managing different currencies and paying Filipino virtual assistants in different industries.
In the Philippines, where there are now over one million Filipino virtual assistants and other freelance professionals, receiving payments from clients abroad quickly and effortlessly is a top priority.
Global businesses use Wise to pay Filipino virtual assistants quickly. At the same time, all parties enjoy lower transfer fees, mid-market foreign exchange conversion, and greater support for local banks and electronic wallets in the Philippines.
Businesses abroad who want to know how to pay Filipino virtual assistants typically try different platforms until they arrive at a convenient choice for their business operations and the recipients of the foreign currency. Other well-known payment processors or platforms used to pay freelancers in the Philippines include PayPal, Payoneer, and some companies that have recently expanded to cryptocurrency, like Bitcoin or Tether (USDT).
Good To Know!
Filipino virtual assistants work night and day to support themselves, their immediate family, and sometimes even their extended family. Family ties are strong, and family is considered the primary support network.
This means that above-average earners are expected to contribute to paying all kinds of bills and expenses, even if it's not theirs.
These obligations mean they're working hard to make ends meet and ensure everyone is fed and clothed. Another consequence is that they typically want to be paid on time.
Researching how to pay Philippine freelancers is the logical first step in the short journey to scaling your business with the help of Filipino virtual assistants and other online professionals.
The Philippine banking system has become more open to global trade at scaled-down levels, and the increasing number of digital banks and payment processors over the past ten years is proof of this improvement.
How to Use Wise to Pay Filipino Virtual Assistants
Any business owner who wants to use Wise to pay their virtual assistants from the Philippines can do so easily by signing up for a free Wise account on their website. Wise offers two account types: personal and business.
You can use a Personal account initially if you're only paying for one or two Filipino virtual assistants. Still, we highly recommend the Business account as you scale, as business-type accounts typically offer more features that will delight business owners. Wise currently processes around 53 currencies. Filipino virtual assistants receive payment in pesos (PHP).
Wise offers individuals and businesses secure and globally accessible multicurrency accounts and a debit card service for online transactions.
The four most important features of a Wise account are:
Cheaper services

–

Wise charges less than traditional banks

No hidden fees

–

You can use your Wise account to pay for products and services abroad minus additional fees

Receive local

–

You can send in local currencies without jumping through hoops at great forex rates

Better currency support

–

As of this writing, Wise supports sending and receiving in 53 currencies
Wise does not require an ongoing subscription; use as little as you want, and the benefits remain the same.
Does Wise support transfers to electronic wallets in the Philippines?
Yes, Wise supports quick and effortless transfers to electronic wallets GCash and Maya in the Philippines, as well
The leading edge of Wise over other international payment processors is its stable support for electronic wallets or e-wallets.
While all Filipino freelancers have at least one local bank account, many use their e-wallets more for online transactions and moving money. Moreover, E-wallets do not require account holders to save any amount to continue using their service.
They can use all the money in the e-wallet, and the e-wallet will continue to function normally. Another advantage of using e-wallets is the ease with which transfers are processed. Regular bank transfers can take one to two days to complete. A Wise transfer to a Maya or GCash account can arrive in as little as fifteen minutes.
The Philippines is home to several electronic wallets, with GCash leading the pack with almost 90% market penetration in the adult consumer market. Maya (now with Maya Savings) comes in second, followed by similar services like Coins.
Fintech services like GCash were initially designed for the unbanked, and today, they are widely used to receive payments and other remittances from abroad. Many beginning Filipino freelancers may not have bank accounts (yet), so if you hire someone just starting, they may ask you if you can send them to a GCash account or a Maya account.
The Philippines is no stranger to foreign remittances, having been a source of professionals for the global market since the 1970s. As a result, many Filipino families have at least one overseas contract worker supporting them.
The remote worker revolution has allowed many Filipino families to remain intact, with one or more family members "working abroad" remotely and not having to leave their spouses or children behind anymore.
How to Pay Filipino Virtual Assistants Living in the Philippines?
Payment through an established banking system
You can avoid the hassle of dealing with an intermediary by paying them directly into their bank account. You'll need to inquire about your VA's bank account information, including their bank's routing number, bank's name, and account number.
Support for global remittance services is a common feature of several financial institutions.
If you have online banking, you can see if this feature is available for sending money to a recipient in the Philippines. Some other widely supported remittance services in the Philippines include Wise, WorldRemit, Xoom, MoneyGram, and PayPal.
Suppose you have a local bank account or someone doing payroll locally. Unbanked Filipino virtual assistants may also receive payments through local money remittance services like Palawan Express, MLhuiller Pera Padala, Cebuana, etc.
Paypal
Using Paypal is super common for offshore businesses, especially e-commerce ones. They can easily use this method to pay their VAs with no added bother.
It's a win-win situation because most Filipino VAs also have PayPal accounts. However, it's essential to remember that PayPal adds a transaction fee to every Filipino VA payment. Therefore, payments to the VA are reduced by 2.9%, plus a fixed fee of $0.030.
Through an escrow service or freelancer platform
When your Filipino VA completes their weekly work hour or reaches the milestone, the payment is automatically taken out of your account using platforms like Upwork. Before establishing a contract with a Filipino VA agency, it is customary to negotiate payment arrangements.