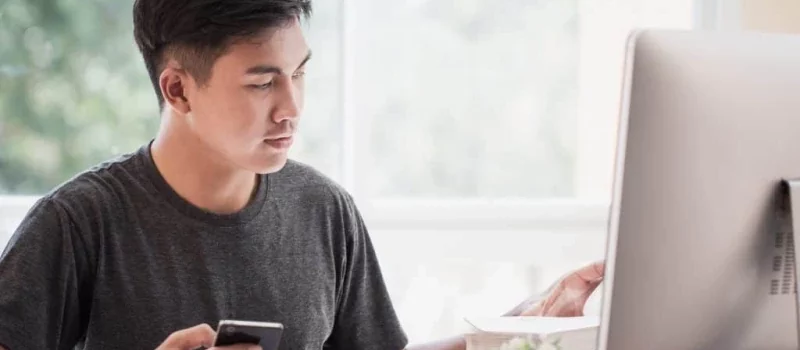 There's a big reason why more Filipinos dream of becoming freelancers in the Philippines. When COVID-19 globally struck in 2020, an estimated 420,000 Filipinos lost their jobs across different industries.
Both big and small businesses closed or drastically cut their staff numbers to survive the crisis. People suddenly became aware of the gig economy, and companies like Foodpanda and Grab provided income opportunities to those who wished to try delivery services.
But the Philippine gig economy has always been much larger, more complex, and more comprehensive than people thought.
As early as the nineties, foreign businesses have already hired Filipino freelancers as independent contractors for short-term and long-term projects in various sectors.
And while freelancing is challenging, the potential for stable and long-term income far outweighs the risks.
If you are among the millions in the Philippines who can make their schedules flexible to accommodate more work and income opportunities, freelancing might be for you.
Or maybe you're tired of the 9-5 grind, want to see your family more often, and want to earn a better income while managing things at home more closely.
Every Filipino knows that being out for most days has many drawbacks. If you have kids, you almost don't get to see them grow up.
You struggle to become attentive as a parent because when you come home in the evening, you feel like your soul is about to rip out from fatigue. One-to-three-hour traffic jams, the crush of bodies as you commute to work and back – who can tolerate all these things to earn minimum wage?
The truth is that even novice VA freelancers are already earning more than someone with an equivalent skillset in a regular company.
They can do it because they can layer clients and compress work, so they can do more and earn more daily.
However, before you take the plunge, you must be aware of the downsides of becoming a freelance professional in the Philippines.
Genuine Challenges of Freelancing in the Philippines
All types of employment bring difficulties or challenges. If you plan to shift from full-time employment to freelancing, you must know what you are getting into. Filipino freelancers rarely talk about the troubles they face. In the beginning, these are recurring troubles that either make or break VA freelancers, content writers, and all kinds of Philippine freelancers.
Freelancing Means You Need to Establish Stability On Your Own
Filipino freelancers constantly think about how they will survive after the end of their contract.
Since freelancing relies on contract-based jobs, employers are not obliged to make anyone regular employees. What this means is that things could be great for six months, and suddenly your contract will come to an end.
You must be ready for eventualities like this. On the other hand, the non-regularity of contracts is also the strength of freelancing. You are not obliged to stick to one client or project. You can create a business structure as a freelancer that can support your needs and lifestyle while still handling the contract-based nature of freelance projects.
You Have to Pay for Benefits and Insurance Out of Pocket
Full-time employment means your company will pay for health insurance, and you get other benefits as part of your employment package. There's no such thing as freelancing. Again, companies and individuals who hire freelancers are not obliged to give even bonuses, much fewer contributions for Pag-IBIG, SSS, and PhilHealth. Investing in health insurance and other essential policies is an investment in yourself as a freelancer. So don't fall into the trap of not getting insurance, as unexpected events can quickly wipe out your savings.
You Have to Be Aware of Shady Employers and Recruiters
It's completely understandable why many beginners gravitate toward online recruiters. Unfortunately, while some online recruiters are the real McCoy, a more significant percentage are not. Shady recruiters are the worst.
They will take your work our output, and some delay payment, reduce pay, or worse, not pay.
And sometimes the problem isn't even the recruiters. Every seasoned freelancer will have a handful of client horror stories to tell, where they were overworked, given wrong instructions at work, or not paid at all. Shady people exist in every industry.
You can avoid them by being more careful in your online dealings and examining the job offer. Communication is essential. A good client will answer all your questions and have a clear outcome.
Good clients will also be open to dialogue and will not avoid emails. If the so-called employer or recruiter is unwilling to divulge all the details about the project, stay away.
The freelancing world is vast, and there is always space for more freelancers – never settle for bad deals or offers, and you do not have to tolerate shady recruiters or employers.
Distraction and Time Management Are Real Troublemakers
Freelancers in the Philippines essentially run businesses; they're self-employed. Therefore, they are their bosses. No one will tell you not to sleep longer than usual when you are the entire company. No one will ask you to turn off Netflix if you have five more tasks hanging for the day. You're the boss. You're in charge of time management and project management, too. The beauty of this setup is, yes, you are finally free of corporate culture and evil bosses.
The bad news is that your projects will suffer if you are poor with time management. No matter how talented you are, clients will find a replacement for you if you don't deliver work on time. There are thousands of other freelancers in the Philippines and countless others in India, Pakistan, Romania, etc. We are not unique as freelancers. Therefore, we must deliver the goods reasonably and always stay within a consistent range to keep our clients happy and satisfied with our work.